Stainless Steel Alloy Steel Serrated Finned Tube
Product Detail
Product Tags
● Higher heat transfer coefficient. The serrate can make the gas flow across the fins freely, enhancing the turbulent motion and improving the heat transfer effect. Researches show that serrated fin tube's heat transfer efficiency is about 15-20% higher than common solid fin tube.
● Reduce metal consume. Due to the higher heat transfer coefficient, for the same amount of heat, serrated fin tube is with less heat transfer areas, which help reduce the metal consume.
● Anti-ash-deposition and anti-scaling. Due to the serrate, it is very hard for the serrated fin tube to deposit the ash and scaling.
● It is more flexible to adapt to the changes of gas flow direction.
● The important features of this configuration are efficient, effective bond of fin to tube under all conditions of temperature and pressure, and ability to withstand high fin side temperatures. This serrated fin configuration is even better to withstand the fin fouling if that is a problem in the application. This gives better heat transfer properties compared to solid fins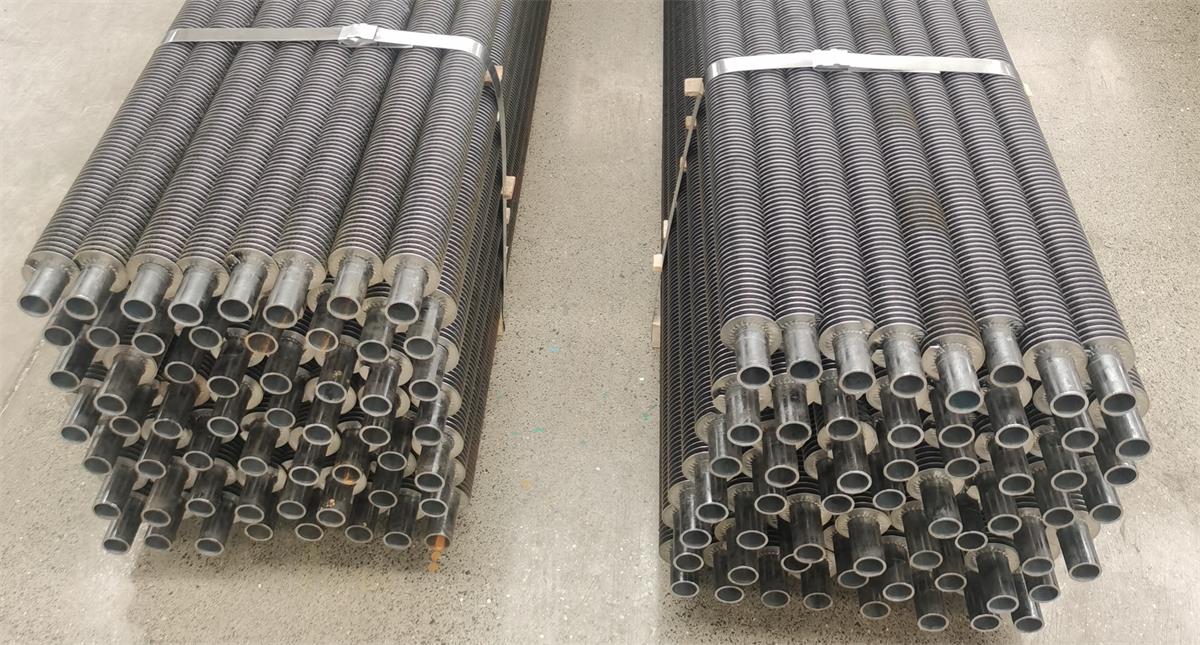 Base Tube Details
1. Tube Diameter: 20 mm OD Min to 219 mm OD Max.
2. Tube Thickness: Minimum 2 mm up to 16mm.
3. Tube Material: Carbon Steel, Stainless Steel, Alloy Steel, Corten steel, duplex Steel, Super Duplex Steel, Inconel, High Chrome High Nickle & Incolloy, CK 20 material and some other material.
Fin Details
1. Fins Thickness: Min. 0.8 mm to Max. 4 mm.
2. Fins Height: Min 0.25" (6.35 mm) To Max.1.5" (38 mm).
3. Fin Density : Min 43 Fins per Meter to Max. 287 Fins per Meter.
4. Material: Carbon Steel, Stainless Steel, Alloy Steel, Carton steel, Duplex Steel.
---
---
Write your message here and send it to us