L, LL, KL Finned Tube(Wound Finned Tubes)
Product Detail
Product Tags
L finned tubes, LL (Double L) finned tubes, KL finned tubes (knurled fin tubes) (with aluminum fins)
Fins: Aluminum ASTM B209 Al 1060; ASTM B209 Al 1100, 1050A.
Fields of application
● the petroleum, chemical and petrochemical process industries
● natural gas treatment
● the steel industry: blast furnace and converter systems
● power generation
● air conditioning (Freon, ammonia, propane)
● incineration of household refuse
● compressor coolers, etc.
L-foot tension wound finned tubes consist of thin aluminum fin strip tightly wound helically around the tube circumference. Tube materials are carbon steel, stainless stell, or brass. A foot, 1/16" wide, is first formed on one side of the fin strip (thus, the name "L-Foot"). The strip wound tightly around the tube, with the foort bearing on the tube outer suface. A typical fin spacing is 10 fins/in of tube length (can be varied). Tension in the fin strip as it is wrapped around the tube serves to hold the fin firmly in place.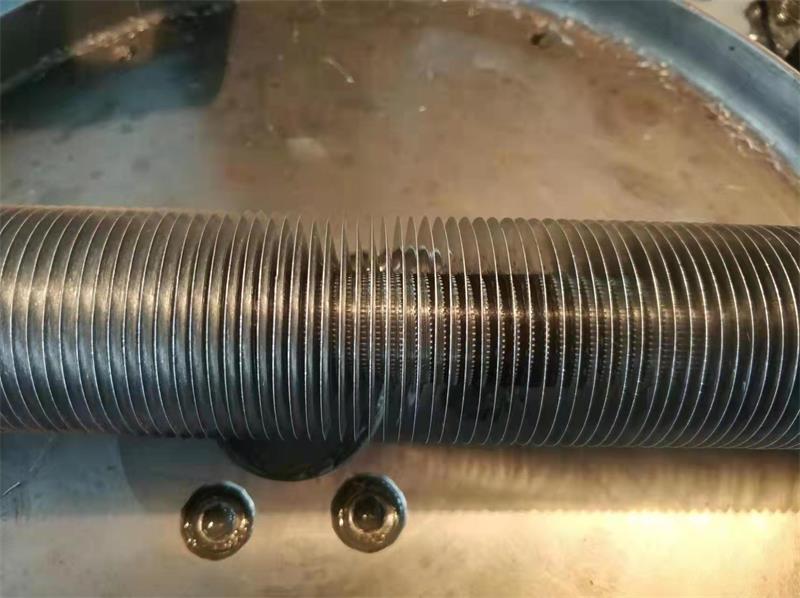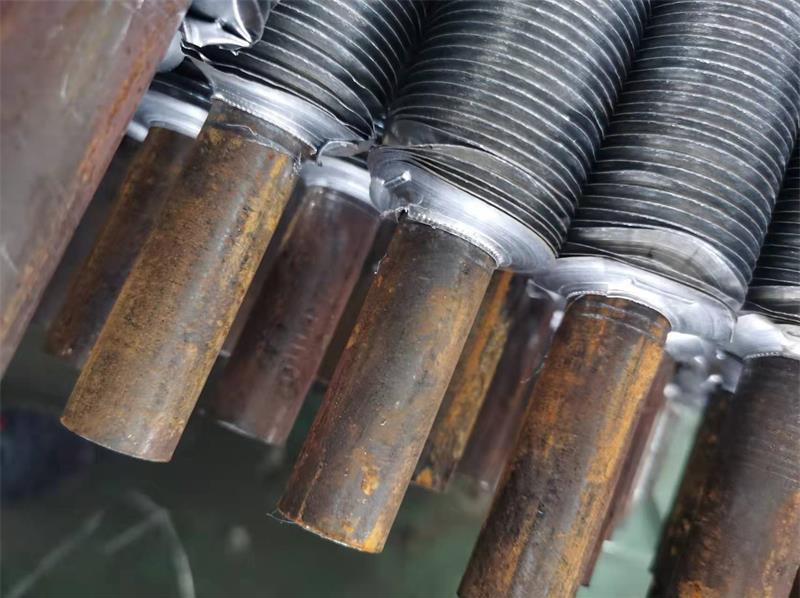 LL-Fin Tube is manufactured in the same way as the "L" finned tube type except that the fin foot is overlapped to completely enclose the base tube thereby giving excellent corrosion resistance. This type of finned tube is often used as an alternative to the more expensive extruded type fin in corrosive environments.
KL-Fin Tube is manufactured exactly as the 'L' finned tube except that the base tube is knurled before application of the fin foot. After application, the fin foot is knurled into the corresponding knurling on the base tube thereby enhancing the bond between the fin and tube, resulting in improved heat transfer characteristics.
*Maximum working temperature: 260 deg C.
*Atmospheric corrosion resistance: Accpetable
*Mechanical resistance: Acceptable
*Fin materials: Aluminium, Copper
*Tube materials: Any theoretical limit
Stainless Steel, Carbon Steel, Alloy Steel, Titanium, Copper, Duplex Stainless Steel, Inconel etc. (all material in the theoretical limit)
1. Base Tube Outside Diameter: 12.70 mm to 38.10 mm
2. Base Tube Thickness: 1.25mm And Above
3. Base Tube Length: 500 mm Min To 15000 mm
4. Fin Material: Aluminum, Copper, Stainless Steel, etc.
5. Fin Thickness: 0.3mm, 0.35mm, 0.4mm, 0.45mm, 0.55mm, 0.60mm, 0.65mm
6. Fin Density: 236 FPM (6 FPI) to 433 FPM (11 FPI)
7. Fin Height: 9.8 mm to 16.00 mm
---
Previous:
ASTM A179 U Bend Heat Exchangers Tube
---
Write your message here and send it to us