ASTM A179 U Bend Heat Exchangers Tube
Product Detail
Product Tags
● ASTM A179/ ASME SA179;
● ASTM A213/ ASME SA 213, T11, T22, T22, T5;
● ASTM A213/ ASME SA213, TP304/304L, TP316/316L, S31803, S32205, S32750, S32760, TP410;
● ASTM B111, C44300, C68700, C70600, C71500;
● ASTM B338, GR.1, GR.2.
● Monel Alloys.
● Nickel Alloys.
● U Bend Dimension capability.
● Tube OD.: 12.7mm-38.1mm.
● Tube Thickness: 1.25mm-6mm.
● Bending Radius: Min.1.5 x OD/ Max. 1250mm.
● U tube Straight "leg" Length: Max. 12500mm.
● Straight tube before U bending: Max. 27000mm.
U Bend Tubes for Heat Exchangers applied mostly in oil & gas plants, chemical & petrochemical plants, refineries, power plants, renewable energy plants.
1. Heat Treatment and Solution Annealing / Bright Annealing
2. Cutting to required length and deburring
3. Chemical Composition Analysis Test With 100% PMI and One tube from each heat by Direct Reading Spectrometer
4. Visual Test and Endoscope Test for Surface Quality Test
5. 100% Hydrostatic Test/Pneumatic test and 100% Eddy Current Test
6. Ultrasonic Test subject to the MPS (Material Purchase Specification)
7. Mechanical Tests includes Tension Test, Flattening Test, Flaring Test, Hardness Test
8. Impact Test subject to Standard request
9. Grain Size Test and Intergranular Corrosion Test
10. Ultrasoic measuring of Wall Thickness
11. Stress Relieve Annealing on U bend Parts after bending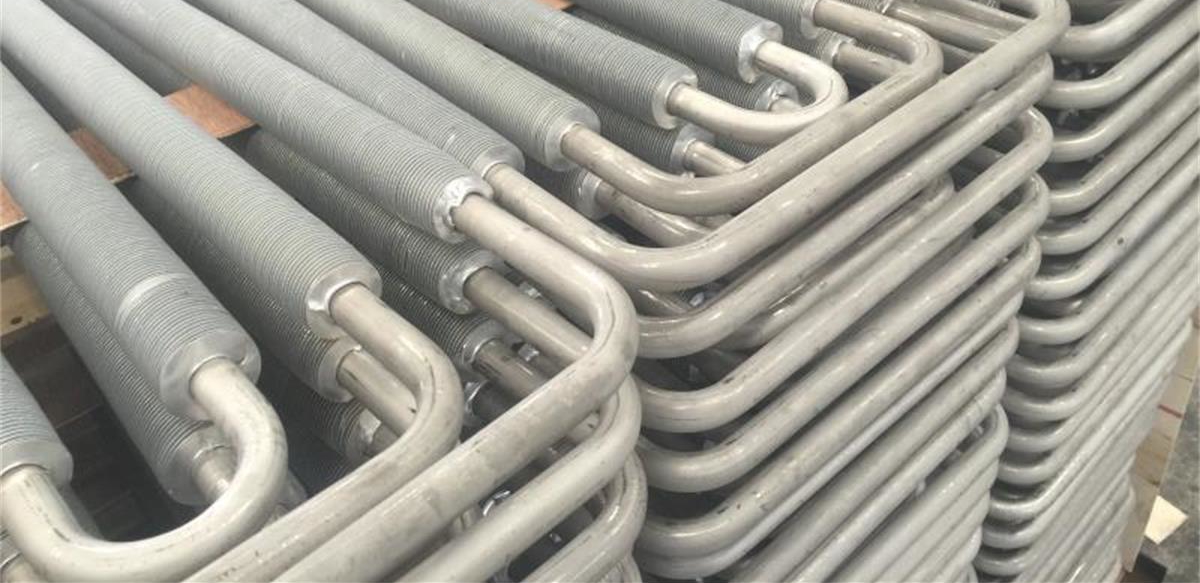 'U' Bend Stainless Steel Tubes are manufactured in our plant as per the customer requirements. Bends can be Heat Treated in accordance with Clients' requirements followed by hydrostatic testing and dye penetrant testing if required.
U bent tubes are widely used in heat-exchanger systems. Heat exchanger equipment on the basis of stainless U-tube is essential in strategically important and critical fields nuclear and petrochemical machine building.
U-tube heat exchangers Designed for high temperature applications, especially steam condensing or hot oil systems. Thïs model is selected when differential expansion makes a fixed tube sheet exchanger unsuitable and when conditions preclude a floating head type (HPF) selection.
Surface condition Finished U-tubes shall be free of scale, without scratches after bending.
1. High-pressure hydrostatic test: minimum: 10 Mpa-25Mpa.
2. Underwater air test after bending
3. U-tube wall thickness test
4. Eddy current test before U-shaped bend is formed
5. Ultrasonic test before U-shaped bend is formed
6. Heat treatment can relieve stress
A. Cut all the pipes to the specified leg length, and use air for internal cleaning and deburring.
B. Before packaging, both ends of the U-shaped elbow are covered with plastic covers.
C. Vertical separator for each radius.
D. Each plywood box is equipped with a packing list covered with plastic to facilitate identification of order details, including an accurate list of internal radius and length.
U Bend Stainless Steel Heat Exchanger Tube, U Bent Pipe
U bend pipe for boiler and superheater
With strong wood structure box packing by containers loading and shipping.
Heater tubes U TUBES with Stainless, Alloy steel grade available, Carbon Steel grade is also available.
Size Range for tubing: OD:1/4" (6.25mm) to 8" (203mm), WT 0.02" (0.5mm) to 0.5"(12mm).
Length: 30 m(Max) or as your requirement.
Process: Cold drawn, Cold rolled, Precision Rolled for Seamless Pipe or Tube.
Finish: Annealed & pickled, bright annealing, polished.
Ends: Beveled or plain end, square cut, burr free ,Plastic Cap at Both end.
Applications: Heater, Heat Exchanger,  Condencer, Machining, Bearing Machining, API Service.
---
---
Write your message here and send it to us