Aluminum Copper Alloys Extruded Finned Tube
Product Detail
Product Tags
Compared with the ordinary wound finned tube, the contact thermal resistance remains stable in a large range with the temperature change, so the heat transfer performance of the bimetallic aluminum extruded finned tube is better than the spiral fin tube in the limit tube wall temperature range.
In addition, compared with the coiled tube, the bimetallic aluminum extruded fin tube has outstanding corrosion resistance and high strength, it can withstand 4.0MPa water pressure cleaning, the fins still do not fall down, the base of the bimetallic aluminum extruded tube. The tube can be selected according to the corrosion of the fluid in the tube and the processing technology. The base tube can be carbon steel, copper, stainless steel, etc.
Extruded finned tubes are the main equipment for air coolers and are commonly used as heat exchangers in power plants (electric, nuclear, thermal and geothermal). Steam condensate system. Chemical and petrochemical industries. Food processing plants and refrigeration technology. Industry (steel mills, incinerators, gas compression facilities). Petrochemical, power plant and power plant renovation, air conditioning and refrigeration, boilers, finned tube economizers and air preheaters. Maximum working temperature is 280°C-300°C.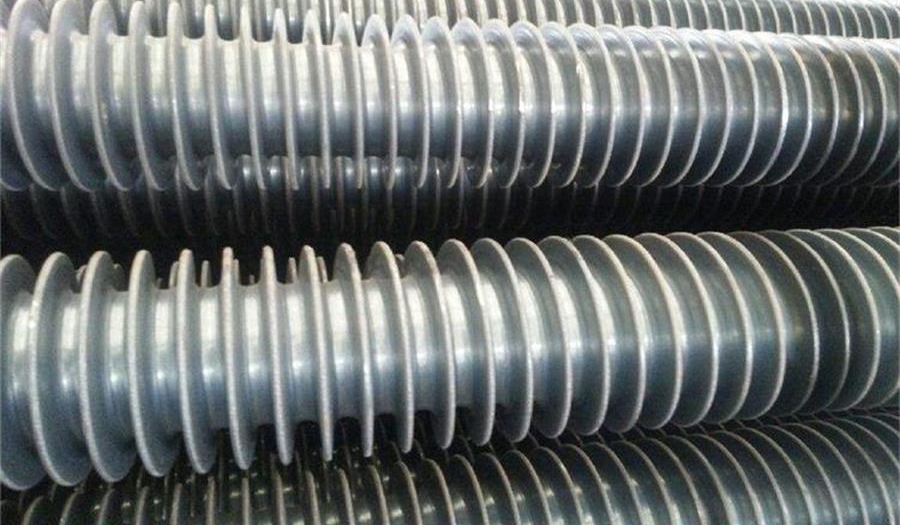 ● Easy to clean with a high-pressure water jet without deforming the fins
● The tube is not mechanically stretched to adhere to the fins
● Uniform and reliable heat transfer
● No galvanic corrosion between the tube and fins
● The fins are vibration resistant
● Perfectly suited to industrial applications
● Unequalled quality/price ratio for demanding applications
| | |
| --- | --- |
| Base Tube Diameter | 10mm-51mm |
| Base tube wall thickness | 1.65mm-3mm |
| Fin Thickness | 0.3mm-1.2mm |
| Fin Pitch | 2mm-15mm |
| Fin Height | 5mm-16mm |
| Base tube material | Stainless steel, Carbon steel, Alloy, Titanium, Nickel, Copper etc. |
| Fin material | Aluminum strip, Copper strip |
---
---
Write your message here and send it to us