KL finned tube
Bare tube general material: Copper, Alloy, Carbon Steel, Stainless Steel
Bare tube OD: 16-63mm
Fin general material: Copper, Aluminum
Fin pitch: 2.1-5.0mm
Fin height: <17mm
Fin thickness: ~0.4mm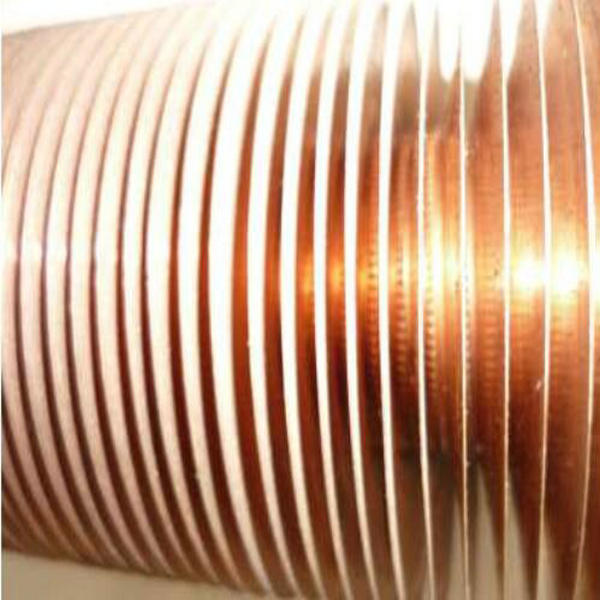 Manufactured exactly as the'L' finned tube except that the base tube is knurled before application of the fin foot. After application, the fin foot is knurled into the corresponding knurling on the base tube thereby enhancing the bond between the fin and tube, resulting in improved heat transfer characteristics.
KL-type finned tube
KL-type finned tube is also called the knurling finned tube, that is rolling pattern on the base tube before rounding the fins, or setting up a blade on a winding machine, then knurling on the base tube, at the same time winding, knurling and rounding tablets by the back blade.
Scope of application:
A. the highest using temperature is 250 ℃ or less 250 ℃.
B. the highest working pressure is 3.2 MPa or less 3.2 MPa.
Characteristics and advantages:
A. higher heat transfer performance and smaller contact thermal resistance.
B. larger contact area between fins and tube, fitting tightly and securely.
C. good resistance to atmospheric corrosion performance, stable performance of long-term using.
---
Post time: May-05-2022