Tube: Carbon steel, Alloy steel, stainless steel and dual-phase steel
Fin: Aluminum/Copper, Al1060/1070/1100, etc
Bare tube OD: 16-63mm.
Fin general material: Copper, Aluminum.
Fin pitch: 2.1-5.0mm.
Fin height: <17mm.
Fin thickness: 0.4mm.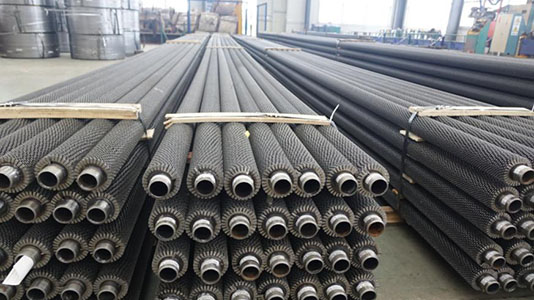 G fin tube consists of aluminum fin strip that is mechanically embedded into the wall of the tube. The embedding process is controlled by tooling that first plows a groove into the tubes outside diameter, then guides the base of the fin into the groove and finally locks the fin in place by rolling the groove closed on the base of the fin. This ensures that maximum heat transfer is maintained at high tube metal temperature 400°C.
---
Post time: May-06-2022